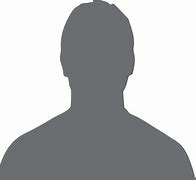 College: University of California, Davis
Law School: McGeorge School of Law
Awards and honors: Certificates in mediation and negotiations; intellectual property concentration
Admitted to the bar: CA, 2017
Hobbies: Film analysis; time with family and friends; music; video games
Why I Love What I Do/Why This Matters Story:
What drives me in my practice is ensuring the law applies equally for everybody. My clients are typically regular, hardworking people suddenly finding themselves in front of a judge in a criminal proceeding after making a mistake. In my time practicing criminal law, I have been fortunate enough to represent my clients' rights in a variety of criminal matters. My clients deserve to have their rights shielded by a fair criminal proceeding, and it fulfills me to be that shield for my clients.
Presentation of work history:
Attorney David Engel is a criminal defense attorney who has handled various misdemeanor and felony cases from filing to trial. David received his law degree from McGeorge School of Law, where his coursework included criminal law and intellectual property among other courses. David has over 4 years of experience in criminal law. He is driven by the vigorous defense of his clients' rights throughout criminal and DMV proceedings. He handles a variety of criminal defense cases.