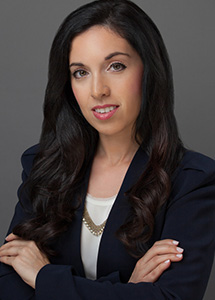 Undergrad: U.C.L.A., B.A. History, 1999
Law School: U.C. Hastings College of the Law, J.D., 2005
Admitted to the Bar: California, 2006
Hobbies and Interests: Travel, yoga, hiking, cooking and baking for my family and friends.
Why I love What I Do: After nearly a decade working as a government prosecutor for the Los Angeles District Attorney's office, I now get to use my skills to fight for clients as a defense attorney. I have seen how the government can use its power to violate people's civil liberties, force people into unfair pleas or convince a jury to convict one of its citizens without enough evidence.  It's my passion to protect people from the flaws and inequities in the criminal justice system. Throughout my career, I handled everything from DUIs to family violence to gang crimes to murder. I know what it takes to expertly defend any criminal case. Having worked on both sides of the aisle in criminal litigation, I have unique knowledge of how the criminal system works.
I have always loved training, mentoring and collaborating with others. At this job, I get to do just that while helping people to better their lives.