17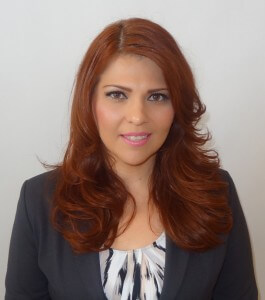 College: Cal State San Bernardino Bachelor's in Criminal Justice graduated 1997
Law School: Western State University College of Law – JD
Admitted to Bar: July 2002 California. Sworn to practice in federal court
Hobbies and Interests: All sports, especially baseball. Big Dodger fan, Go Blue! Traveling anywhere! Short weekend trips to Vegas, San Diego, or Santa Barbara. Or Visiting places like Argentina, Uruguay, Barcelona, Madrid, Ibiza, Rome.  Love the gym!
Why I love what I do:
Believe it or not I knew I wanted to become an attorney in the 3rd grade. A criminal defense attorney at that! I sometimes, after school watched a lengthy trial covered on TV and told my father I wanted to be the one that defends the guy everyone is saying is bad!  And hey years later he was found not guilty!  I knew I picked the right side! Haha
I've always been one to not give in to what everyone says. I stand firm with my convictions. If I say it's blue and you say I'ts green, I will do my best to convince you it's blue! Even if it's obviously green! Call it stubborn, I call it persuasive! But it's how I have always been and how I think it has helped me become the attorney I am today. I advocate for my clients as if they were me! And I can admit I love this!
Criminal defense is the most challenging work in law. People criticize that you defend those accused of committing crimes. And I respond with, until it happens to you or your family you'll get it.  To me everyone deserves representation and it's a common misconception that if you are arrested you are guilty.
A good criminal attorney is not just a defender of justice, but also compassionate to someone's angst. An arrest is the most terrifying experience for most people! I treat everyone with the same respect, despite the accusation. I chose this side since I was 8 years old and I haven't turned back!