A gruesome attack on Facebook Live raises new legal questions as felony crimes and hate crimes play out on social media. 1.800.NoCuffs founding criminal defense attorney Darren Kavinoky appears on CNN International January 4, 2017, to delve into the recent Facebook Live beating of one man, who CNN reports has mental health challenges, live on social media resulting in the arrest of four people. Kavinoky calls it, "the definition of felony stupid." [1] Facebook took down the original video of the attack.
Watch Darren Kavinoky's appearance on CNN International live below.

A young Chicago man is tied up & beaten — live on Facebook @RosaFlores @DarrenKavinoky @holmescnn #cnn https://t.co/oP4lOGsNpk

— Nate Witkins (@natecnn) January 5, 2017
Felony on Social Media
Criminal Defense Attorney Darren Kavinoky says, "I think we more and more of these social media channels that are available, we're actually going to see more and more of this. This isn't the first time that crimes have been resolved thanks to social media." On the rise in frequency of video evidence due to citizen journalists and officer body or dash cams, Kavinoky says, "It does one of two things. I've seen several examples where the video tape contradicts what the officer wrote in a narrative report which is great for me as a defense lawyer. Or, it allows me to have a very frank realistic conversation with my client and say, 'Hey look, this is a crime that was captured on video tape. So let's talk about a graceful elegant exit to this case and how we can settle it in the most favorable way.'"

Legal Issues of Hate Crimes
When asked if the crime is worse because it is broadcast live and is possibly a hate crime, Darren Kavinoky replies, "Hate crimes can be motivated by race but hate crimes are motivated by things that are more than just race or ethnic group, it could be motivated by somebody's disability status. And so, if this is a crime that was motivated in whole or in part by this young mans special needs that can be used to enhance whatever sentence a judge is inclinded to hand out."

On felony sentencing of cases like this Kavinoky adds, "In the United States criminal justice system, it's routine that a judge or a prosecutor when they're considering what kind of settlement to enter into are going to look at what's called factors of aggravation, (things that make it worse), or factors of mitigation, (things that would tend to lesson someone's culpability.) Somebody being a special needs person is certainly a factor in aggravation because here we have people that are exploiting the unique vulnerability of this young man."


SOURCES
1. CNN International.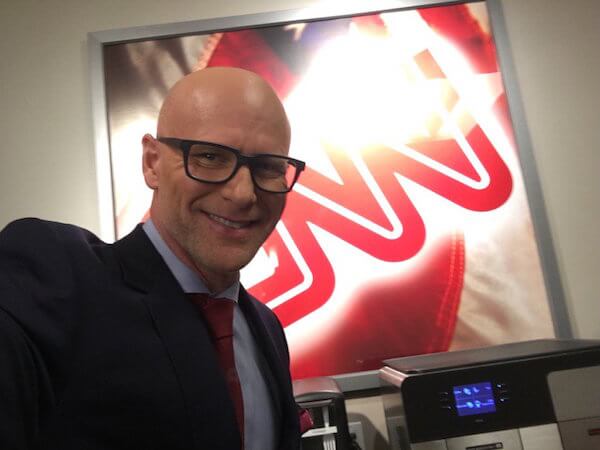 Connect with 1.800.NoCuffs on social media at:
http://www.twitter.com/1800NoCuffs
http://www.facebook.com/NoCuffs
http://www.instagram.com/1800NoCuffs
For more information on 1.800.NoCuffs founding attorney Darren Kavinoky, please visit:
http://www.darrenkavinoky.com
http://www.twitter.com/DarrenKavinoky
http://www.facebook.com/DarrenKavinokyFanPage
#
SUBSCRIBE TO #1800NOCUFFS