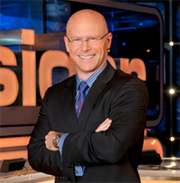 California Criminal Defense Attorney
The renowned California Criminal Defense lawyers at The Kavinoky Law Firm are committed to defending people accused of crime in every California courthouse, in both state and federal court. The Kavinoky Law Firm provides unparalleled criminal defense legal representation from its offices in Southern California and Northern California.
Southern California criminal defense law firm offices include:
Northern California criminal defense law firm offices include:
Darren T. Kavinoky, the firm's founding attorney, has been recognized again and again for his extraordinary legal skills. He was recently designated a SuperLawyer by Los Angeles Magazine and was named one of the top 100 Trial Lawyers in California by the American Trial Lawyers Association. Darren was also profiled in Newsweek in the "Best of Los Angeles: Law" section. He also earned a coveted "AV" rating in the Martindale-Hubbell Registry, a peer review honor that singles out attorneys who are at the highest level of skill and ethical integrity.
Darren is also a well-known television commentator – he is the legal analyst for the syndicated program The Insider and regularly appears on Entertainment Tonight, Dr. Phil, NBC's Today Show, several programs on CNN's Headline News Channel, and many other TV and radio shows.
The experienced California criminal defense lawyers of The Kavinoky Law Firm have the skills needed to fight your case anywhere in the state. To learn more about aggressive defenses to your criminal charge, simply give us a call today at 1-800-NO-CUFFS to speak with a skilled attorney.
Why do I need a California lawyer's help?
California Domestic Violence Laws
Being arrested and facing the criminal justice system can be terrifying experiences. A skilled Los Angeles criminal defense attorney will know exactly what to do if you have been arrested.What can a Criminal Defense Lawyer Do For You?
Domestic violence (also called domestic abuse) is defined as causing or attempting to cause bodily injury to someone with whom you have or had a relationship.› Read more about California Domestic Laws
California Driving Under the Influence (DUI) Laws
California Criminal Record Expungement
When someone is arrested for DUI, there are actually two separate cases brought against the accused: a criminal court case and a DMV hearing.› Learn more about California DUI Laws
Expungements for misdemeanors and felonies are subject to eligibility requirements. A defense lawyer can help if you have a criminal record.› Read more about Criminal Record Expungement