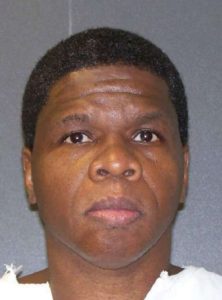 The Supreme Court ruled 6-2 in favor of Duane Buck, a convicted murderer, citing Chief Justice John Roberts' majority opinion that Buck demonstrated "ineffective assistance of counsel".
Mr. Buck was originally sentenced to death in 1997 for shooting his ex-girlfriend. Buck attempted to appeal the sentence, but ultimately had his appeal rejected by the United States Court of Appeals for the Fifth Circuit in 2015. Per the new ruling, Buck has now been granted the right to a new hearing in the Texas Appeals Court, in large part due to previous racial discrimination.
I checked in with Criminal Defense Attorney Darren Kavinoky to further explain the significance of the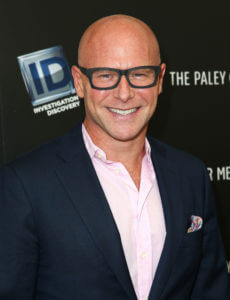 SCOTUS ruling. Kavinoky believes this case "presents an interesting legal issue, at an especially interesting time in our country's national conversation around race."
The 6-2 ruling is not a question of guilt, but rather what Kavinoky calls a "question [of] whether legally inadmissible evidence was introduced during [Mr. Buck's] sentencing hearing", referencing the use of race in Mr. Buck's death sentence.
"There's no question that Buck committed the murder that has now put him on death row," Kavinoky says.
"For context," Kavinoky says, "in capital murder cases, crimes that are eligible for the death penalty, the trial is broken into two phases." These phases are what Kavinoky describes as "the guilt phase, where the prosecution has the burden of proving guilt beyond a reasonable doubt; and the penalty phase, where the jury deliberates between life in prison and the death penalty."
"When you get to the penalty phase, those are the only two choices," Kavinoky says, referencing the jury's choice of punishment for the defendant, life in prison, and the death penalty. "We are well beyond the point of determining whether someone should be set free", Kavinoky adds.
"During the penalty phase, the jurors are routinely asked to determine whether factors of aggravation outweigh factors of mitigation or vice versa. This will tip the scales in favor of one of the two punishments", Kavinoky says.
Kavinoky explains that during the penalty phase, "evidence was introduced that Mr. Buck's race was an aggravating factor to be considered in determining his criminal punishment."
While the prosecution is arguing that the defense is, what Mr. Kavinoky calls, "making a mountain out of a molehill by twisting the emphasis on one of many items of evidence, the defense position that this was so facially inappropriate as to render his lawyer incompetent – a very high standard to meet—was enough to make the appellate court sit up and pay attention."
"Buck now has a date with the appellate court, where he hopes the outcome will be that a new penalty phase sentencing hearing is ordered", Kavinoky says. "If that happens, he'll have an opportunity to spare his life. If not," Kavinoky adds, "Texas has a way of acting very quickly when it comes to carrying out the ultimate criminal punishment".