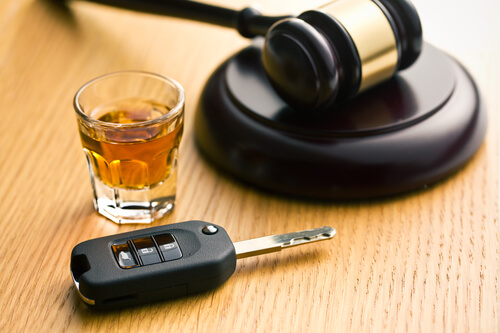 First, second and even third California DUI's are normally treated as misdemeanors, however, if you have been convicted of DUI three times within a 10-year period or have been involved in a motor vehicle accident causing personal injury or property damage, you will be charged with felony DUI, a serious life-altering crime. If either is the case it may be in your best interest for your California DUI defense attorney to plea bargain with the prosecutor to reduce your charges to a misdemeanor and save you from potentially larger fines, extended jail time and other life-changing consequences of the more serious felony charge. The starting date of your first and subsequent DUI's are determined on the dates of arrest.
Although most first, second, or third California DUI are treated as misdemeanors, you may be charged with a felony if you involved in a motor vehicle accident that causes personal injury or property damage while DUI. You may also be required to pay restitution to your victims in a civil court lawsuit.
California Felony DUI Penalties
The penalties for receiving a California felony DUI are severe and include a maximum fine of up to $5,000, 16 months in state prison, vehicle impoundment for up to 90 days with forfeiture a possibility or the loss of your vehicle, revocation of your driver's license for four years, and forced participation in a 30-month alcohol treatment program leading to your driver's licences being returned. If someone is killed during your DUI accident you could go to state prison for five years.
It may be to your advantage to accept misdemeanor California DUI charges if a plea bargain is offered that reduces the charges from felony to misdemeanor rather than risk the consequences of the more serious charge, although sometimes it may be better to go to trial. California DUI charges vary depending on whether or not someone was injured or killed, the number of previous DUI convictions within 10 years from your first DUI arrest, and your blood alcohol content when you were arrested. Hiring a knowledgeable and experienced California DUI defense attorney will enable you to not only to attempt to get the charges against you thrown out of court, but also could provide you with the proper guidance in making the decision as to whether or not to accept a plea bargain and reduce your DUI charges the lesser misdemeanor or attempt to challenge a felony charge in court. Understanding the choices between misdemeanor and felony DUI can save you money, your driving privileges, and your freedom.