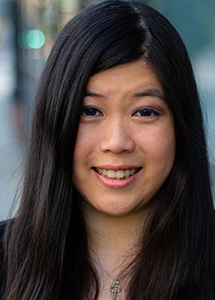 Undergrad: University of California, Santa Barbara, Political Science
Law School: University of California, Los Angeles School of Law, Juris Doctorate 2018
Other Degrees/Certificates: None
Hobbies and Interests: Tennis, music and concerts, theme parks, all things Disney related, spending time with my family and friends.
Why I Love What I Do:
From a very young age, I knew I wanted to pursue a career where I could help change someone's life for the better. I started interning at the San Francisco Public Defender's Office when I was 13 years old and fell in love with the profession. This unique opportunity allowed me to gain experience working in all aspects of criminal law; from being in the jails working with investigators, to doing paralegal work and assisting attorneys. I am passionate about the law and believe in helping others, fighting against injustice, and making a difference in people's lives. I am a compassionate, effective, and zealous attorney who will work tirelessly for my clients.