The top California criminal defense attorneys of The Meehan Law Firm are committed to finding the best possible resolution to your legal problem, whether you're charged with DUI, drugs, theft, domestic violence, assault, murder or any other offense. We work together as a team to develop the most effective defense strategy for each client. The Meehan Law Firm has offices throughout California, including Los Angeles, Newport Beach, San Diego, the Inland Empire, San Francisco, Sacramento, and several other locations.  Our firm is made up of the top DUI and criminal defense lawyers in California, you can trust that your case is in capable hands.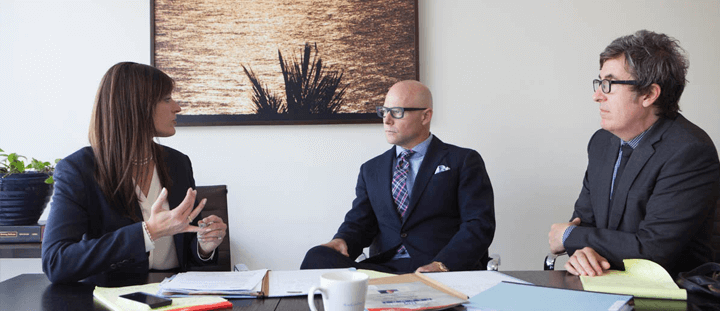 With offices throughout California, the experienced defense lawyers of The Meehan Law Firm are ready to fight your criminal case in any court in the state. We're one of California's largest criminal defense law firms focusing on drug- and alcohol-related offenses, and we're skilled in fighting every type of charge, from mayhem to murder.
The California defense lawyers of The Meehan Law Firm receive unparalleled training. Each defense lawyer is personally trained by firm founder Darren Kavinoky (Retired) and other senior staff attorneys. In addition, the attorneys of The Meehan Law Firm receive substantially more continuing education than is required by the State Bar of California. The firm is approved by the State Bar of California as a provider of MCLE, or minimum continuing legal education.
Our attorneys attend seminars and conferences across the country to learn the latest trial techniques and study recent changes in defense law. Our California defense lawyers bring their extensive knowledge to every case, and they are constantly striving to be the best defense attorneys possible.
Darren Kavinoky (Retired) has been recognized over and over for his commitment to clients and for being a top California defense lawyer. He was recently named a Super Lawyer by Los Angeles Magazine and was named one of the Top 100 Trial Lawyers in California by the American Trial Lawyers Association. He is the legal analyst and special correspondent for the syndicated television program The Insider, and is a sought-after guest on shows that include Entertainment Tonight, Dr. Phil, NBC's Today Show, and various programs on CNN's Headline News Channel.
If you're facing a California criminal charge, you need a lawyer with the extraordinary vision to provide you with the best defense possible. At The Meehan Law Firm, we see your freedom. We understand what's at stake in your California criminal case, and we'll do everything possible to protect your rights. Contact us today at 1-800-NO-CUFFS for a consultation.