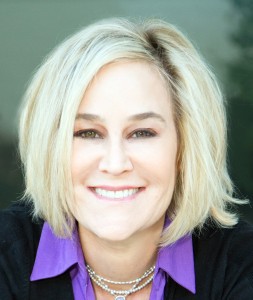 Undergrad: College of the Redwoods, Environmental Studies
Antioch University Los Angeles, Bachelor of Arts, English Lit/Psychology 1997
Law School: University of La Verne, College of Law, Juris Doctorate 2004,
Other Degrees/Certificates: Representative: University Bar Association, Editor Law Review, Published Note.
Los Angeles County Bar Mediation Certification
Admitted to Bar When/What States: 2005 California State Bar
2005 United States District Court
Other Certifications: SFST Certified, Forensic BAC Tracking Certified, LACBA Mediation Certified
Hobbies: Travel, running, hiking, volunteer work, yoga, reading, music, painting and participating in volunteer work with AULA
Why I Love What I Do:
I practice law to promote justice for our community. We all know that an arrest can happen to anyone, it takes just one momentary lapse in good judgment or bad luck. I am blessed with the opportunity to help good people turn around bad situations one step at a time. This is just one of those stories:
A young woman with a graduate degree working in finance called me from a referral. She had been arrested for her second DUI, brandishing a false ID to a police officer, driving on a suspended license (she'd not ever finished the classes from her first DUI) and possession of cocaine. Because of her position as manager of a mutual funds company, and holder of various securities licenses, she was terrified and faced immediate termination if convicted. She was also suffering from depression as she had just come out to her parents as gay and was essentially disowned by her father. She hired us on the spot.
We immediately began investigation of the case, developed a strategic plan to defend the charges and attack the prosecutions claims. I encouraged her to seek counseling and to continue the dialogue with her father. The stress became too much to bear and she ended up in a hospital after an overdose.
I visited her that first day, we had a heart to heart about life, and love and her future and that was the day the seed was planted to give up drugs and alcohol and live.
She completed a 30 program, reconciled with her father and began the slow but steady trek back to health. We negotiated a settlement with the prosecutor that facilitated her remaining at her job. She ultimately completed probation and is now happy, healthy, sober and living with her partner. Oh, and she has a great relationship with her father and siblings. She has had no further conflict with the criminal justice system and she is doing great at work.
We recently had lunch just to visit and she expressed that had it not been for The Meehan Law Firm's skill and excellence at legal defense, and my willingness as both an attorney and a counselor to go the extra mile on a personal level, she probably would have continued to use drugs and alcohol to mask her pain and ended up who knows where. I am so grateful to have been there to watch this amazing turn around, and this is what we do every day.
I take great pride in being a member of the Meehan Law Firm and the 1-800 NoCuffs Team, because we make a difference in people's lives. Every day I help valuable people to stand up, dust off and move forward–stronger, wiser, more focused and with greater appreciation for personal freedom. If I can reduce the fear factor and empower folks to use a difficult situation as a fulcrum for positive growth and change, I feel that I have accomplished my mission