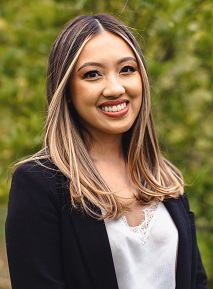 Education: Attended California State University, Northridge and received a B.A. in Business Law. Later, attended California State University, Los Angeles' ABA Approved Paralegal Program and received a Certificate in Paralegal Studies.
Hobbies: Reading, cooking, and baking.
Why I Love What I Do: I have always had a passion for the law and enjoyed helping others. Working for The Meehan Law Firm allows me to live out both. Attorneys have such a big impact on clients' lives, and I truly enjoy being an integral part of that process. Each and every day I am provided with the opportunity to assist clients through what may be the most traumatic time of their lives. I firmly believe in second chances and that a person should not be defined by a momentary lack of judgement. I cannot imagine a more fulfilling profession.