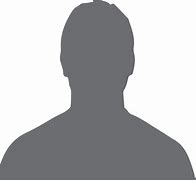 College: California State University, Northridge
Law School: Southwestern Law School
Admitted to Bar: 2021
Other Certifications: Paul Ekman Micro Expression Training, Lexus Nexus, Avid
Hobbies and interests when not working: I enjoy archery, brewing beer, working on import tuner cars hitting the track, and spending time with my wife and one-year-old son.
Why I Love What I do: Before law school, I worked in Hollywood for 10 years. In that industry I got to experience many great things. However, one thing that I witnessed many times was the abuse of the workers by those in power. There were many occasions when lower level workers were denied their proper pay, breaks and even forced to work unsafe hours in unsafe conditions. All of that was done so the production company could save money that would then be put toward things not even needed for the production. During one job I personally worked 52 hours straight with no time off. While driving a production truck back to the yard I hallucinated an overturned truck in the middle of the freeway. Upon it disappearing before my eyes I knew my time in Hollywood was done. With an eye toward fighting injustice, I turned to law school with the idea of using my talents to protect people who are persecuted by those in power and lend my voice to those who would not otherwise be heard.
As a criminal defense attorney, I get to fight for people who are being prosecuted. The criminal justice system does not see people as individuals. It will hand out punishments without ever seeing the circumstances around the person. Sometimes people make mistakes or are victims of additions and situations that are beyond their control. To me, that does not mean that the person criminal. I fight to make sure the whole story is told and that my clients are seen as the human beings they are.
I love what I do because I can fight to make sure my clients are treated fairly. I can work to make sure their entire story is told. In doing so I aim to get my client's case dismissed, or the charges reduced. I do this because a single mistake should not define a person or act as a permanent roadblock to their future.