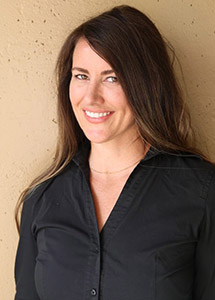 College: Hawaii Pacific University
Law School: University of West Los Angeles
Other Certifications: Witkin awards in jurisprudence and criminal procedure.
Admitted to Bar: 2018
Hobbies and Interests: Gardening, Jiu Jitsu, and anything at the beach.
Why I Love What I Do: I have learned and observed the justice system and seen how it has failed. Not just because the rules all favor the government, but also because defense advocates fail to push back on the ever-increasing powers of the police and the prosecution. I am on the side of the individual and the individual's rights to be free of the authority interference in their lives.
Kristen began her career appearing in court right from the beginning by taking on and fighting restraining order cases. These cases ranged from simple property disputes to serious domestic violence matters. Kristen then went solely into private criminal defense representing those accused of serious and sometimes high-profile cases. These cases ranged from DUIs, murder, drug and child trafficking, and gang-related cases. She has been beside her clients whether if they are facing just one day or their entire lives in custody. Kristen has practiced both in state and federal courts throughout California.