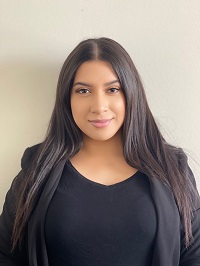 Education: California State University Northridge, BA Sociology. Los Angeles Pierce College, AA Addiction Studies. Certified Addiction Counselor.
Hobbies: Enjoy watching Netflix and just started biking this year.
Why I Love To Do What I Do/Why This Matters: 
When I was about six years old, I had the idea of becoming a criminal defense attorney. I always enjoyed helping others, and I believed that everyone deserved a fair chance to prove their innocence. As I grew older, I began watching shows like Law and Order and became obsessed with the idea that I would one day become a hot-shot criminal defense attorney like the actors in the show. But when I got to college, my career took a different turn when I discovered addiction studies. I then decided that becoming an attorney was not the only thing that I wanted to. While interning for a rehab facility, I heard so many stories from my clients about being arrested for possession of a substance and needing guidance with their case. I then realized I could carry out both of my passions for law and helping addicts recover by working for a criminal defense firm. I enjoy what I do because I know the value of providing support to those going through a hard time, and it brings me joy when clients thank me for helping them.