CNN Reports that a mistrial has been declared in the Michael Slager case, the former North Charleston officer that "shot and killed Walter Scott, an unarmed black man, after a 2015 traffic stop." [1]

Read more about the Michael Slager case here.

In court, December 5, 2016, Judge Clifton Newman, the presiding judge in Charleston, South Carolina reads a statement out loud from the jury in court. "We as the jury regret to inform the court that despite the best efforts of all members we are unable to come to unanimous decision based on the State v. Micheal Slager. …The Court must, therefore, declare a mistrial in this case and I so declare that this case is mistrialed." Judge Newman goes on to say, "If there is no unanimous verdict, then we are back to square one. And that is where we are in this case." [1]

What does a mistrial mean in this case?

Jury Trial and Mistrial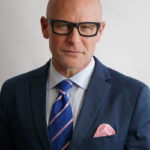 Criminal Defense lawyer Darren Kavinoky, founding attorney of 1.800.NoCuffs and The Kavinoky Law Firm, explains, "Mistrials, do NOT give the defendant a 'get out of jail free' card. A deadlocked jury, and a mistrial, is simply an opportunity for a 'do over,' and this is something that frequently benefits the prosecution (since they've now seen the defense and heard from defense witnesses).

According to the CNN, the 9th Judicial Circuit Solicitor Scarlett A. wilson says, "We will try Michael Slager again." [1]


SOURCES

1. Darran Simon, Keith O'Shea and Emanuella Grinberg. December 6, 2016. CNN. "Judge declares mistrial in Michael Slager trial." Retrieved via http://www.cnn.com/2016/12/05/us/michael-slager-murder-trial-walter-scott-mistrial/index.html.

Find 1.800.NoCuffs on social at:
http://www.twitter.com/1800NoCuffs
http://www.facebook.com/NoCuffs
http://www.instagram.com/1800NoCuffs
For more information on 1.800.NoCuffs founding attorney Darren Kavinoky, please visit:
http://www.darrenkavinoky.com
http://www.twitter.com/DarrenKavinoky
http://www.facebook.com/DarrenKavinokyFanPage
DUI Attorney Los Angeles
Criminal Defense attorney Darren Kavinoky is the founding attorney of 1.800.NoCuffs. If you need a DUI attorney in Los Angeles, you can see the team at The Kavinoky Law Firm here.

#
SUBSCRIBE TO #1800NOCUFFS