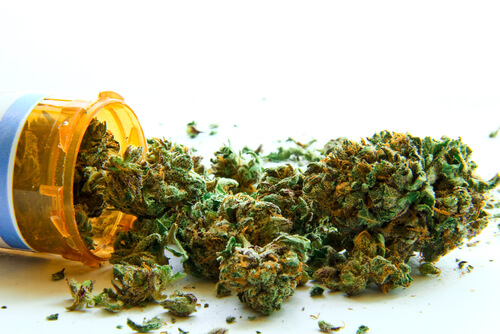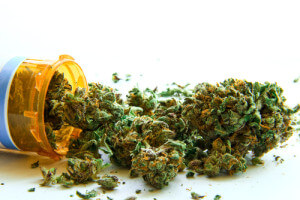 Medical Marijuana Card in hand? Now what do you do? Under Proposition 215, also referred to as the California Compassionate Use Act, California became the first state to allow residents to legally smoke marijuana with a recommendation or approval from a California-licensed physician. Proposition 215 states that medical patients and designated primary caregivers may legally possess and cultivate marijuana if they have a medical marijuana card.
Medical Marijuana Card
If you have your medical marijuana card, you may be wondering how Proposition 215 will affect your day to day life. This includes where you're legally allowed to smoke and how much marijuana you're legally allowed to have in your possession. Also, many doubt a California medical marijuana card protects you from federal prosecution.
How Much Can I Possess or Grow?
According to Proposition 215, patients may have whatever amount of marijuana is necessary for their personal medical use. While some may think this entitles them to unlimited amounts of marijuana, this is not true.
Patients are likely to face legal consequences if they exceed the SB420 guidelines. The SB420, established on January 1, 2004, stipulates:
Patients may 'legally' have six mature or twelve immature plants* and
Up to half a pound of processed cannabis.
Though the amount can vary between cities and counties, the amount designated in SB420 is the minimum throughout the state. Also noteworthy here, is the caveat for rentals. Although it is legal to cultivate marijuana, most landlords prohibit the act. Before you attempt to grow your own marijuana, be sure it is okay in your place of residence.
Where Can I Get Medical Marijuana?
Although Proposition 215 doesn't legalize sales, thousands of collectives and dispensaries throughout the state are now open. Currently, there are three types of shops where medical marijuana patients can purchase medical marijuana:
collectives,
co-operatives, and
dispensaries.
Collectives are groups of patients who pool their resources to provide medical marijuana to each other. Technically, these collectives should be non-profit and shouldn't provide marijuana to outside patients. Co-operatives are non-profit and provide marijuana to patients in more of a shop-like setting. Dispensaries are for-profit entities that dispense marijuana. The main difference between a co-op and a dispensary is the tax-status of the entity.
Types of Medicine
Under Proposition 215, all parts of the cannabis plant fall under the provision. This includes seeds, buds, stalks, leaves, resin, and fibers. Anyone with a medical marijuana card in the state of California also has access to any medical marijuana and cannabis products. These products may be edibles, wax, hash, concentrated cannabis, and other marijuana bi-products.
Where Can I Smoke Medical Marijuana?
Typically, laws that govern cigarettes also apply to marijuana. Under state law, medical marijuana is only acceptable in certain places. It is illegal:
Within 1,000 feet of a school, recreation or youth center,
On a school bus,
In a moving vehicle or boat .
Marijuana of any type is illegal in the workplace and correctional facilities.
Employers still have the legal right to terminate an employee who tests positive for marijuana. Regardless of whether the patient has a medical marijuana card, he may face termination.
Additionally, medical marijuana patients are must smoke with discretion in public places. Additionally, many in the community suggest using only edibles in public spaces.
Federal Arrest Charges
In some cases, patients are not safe under the California law. Raids and arrests for those with cards are commonplace. Many face discrimination based on hearsay. Such claims include growing amounts the police believe to be excessive, or on account of neighbor's complaints. Once patients receive charges, it is up to the courts to pass judgment on their medical claim.
Hiring a great criminal defense attorney in California is vital to protect your rights. Anyone with a medical marijuana card in the state of California can face federal charges. Since federal law trumps state law, the United States government has power over the state. Consequently, this means those in possession may receive a misdemeanor. So, we know those who cultivate can be charged with a felony. Medical marijuana patients are not protected while on federal land, and a California recommendation is not a defense in federal court.
State and Federal Law is Always Changing
Hire an attorney who knows what they're doing.
About Darren Kavinoky and The Kavinoky Law Firm:
Darren Kavinoky receives recognition over and over for his commitment to clients and for being a top California defense lawyer. The Los Angeles Magazine repeatedly regards him as a Super Lawyer , and the American Trial Lawyers Association highlighted him as one of the Top 100 Trial Lawyers in California. Additionally, he is the legal analyst and special correspondent for the syndicated television program The Insider, and is a sought-after guest on shows that include Entertainment Tonight, Dr. Phil, NBC's Today Show, and various programs on CNN and the Headline News Channel. Follow Darren on Twitter @DarrenKavinoky or www.DarrenKavinoky.com.