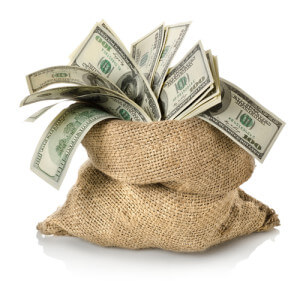 Money laundering is a white collar crime in the state of California. It is the act of transferring illegally obtained money through legitimate people or accounts. This is done so that its original source is untraceable. Since money laundering is usually associated with other crimes, like fraud and conspiracy, it is possible for the offender to receive multiple charges simultaneously.
The Money Laundering Control Act passed in 1986 as an effort to crack down on the illegal exchange of money. Most of the money came from the transport and sale of illegal drugs.
At the time, large-scale organized crime rings were the ones perpetrating the drug trafficking. Therefore, by criminalizing drug traffickers' income, prosecutors could get to the bosses. Consequently, taking out the little guy to get to the bigger guy. This law allows law enforcement to target the people higher up in the organization.
Furthermore, what is really interesting here, is the unintended consequence. Although the law's intent is to tackle big-time drug operations, several other people are now in its web. Money laundering now leads to the arrest of many people who are far from being organized crime bosses.
Creative Drafting of Money Laundering Laws
The law criminalizes any financial involvement with someone who earns money from an illegal activity. Of course, this includes the association with a family member or friend. Even if you don't participate in the illegal activity yourself, you may still be at risk of arrest. By the same token, simply knowing that the money in a transaction came from criminal activity is a violation of the money laundering laws.
Important Considerations
It is equally important to note something else here. Money laundering is not a catch-all law for all people spending money illegally. Authorities are unable to charge someone for laundering without the involvement of a bank. For example, if illegally obtained money pays -in cash- for a new car, this is not money laundering. Since the money did not go through a financial institution, it would receive different prosecution.
Types of transactions that can lead to money laundering charges in the state of California include:
making deposits,
withdrawing money,
initiating an electronic wire transfer,
exchanging money into a foreign currency, or
writing a check.
Prosecution for Money Laundering
Though money laundering is illegal in the state of California, authorities may only prosecute in certain circumstances. Punishable laundering must meet a minimum amount of money.
In order to violate the money laundering law you must engage in transactions reaching $5,000 or $25,000.
Firstly, a single transaction or series of transactions of more than $5,000 in a seven-day period. Or,
If you spend more than $25,000 in a thirty-day period.
If the amounts in question are less than these, you cannot receive a conviction.
The penalties for such laundering can be severe. They range varies based on the number of offenses, the amount of the financial transactions, and the defendant's previous criminal record. One offense of money laundering typically results in a one-year sentence in a county jail. Additionally, California laws set increased terms of imprisonment to correlate with the value amount of the transactions. Under state law, there are several types of increasing terms for transactions up to $2.5 million. The maximum penalty is twenty years in prison per offense.
A Great Defense
Since money laundering is a financial crime, each case of financial fraud must have a thorough analysis. Financial transactions, whether they are securities, banking or real estate, are always a top priority to those doing an investigation. If you find yourself under suspicion of money laundering, call an experienced criminal defense lawyer right away. A criminal defense attorney will prepare you for a proper and effective defense.
1.800.NoCuffs is the number you want to remember and hope you never need. Call us 24/7, 365 days a year to speak to the top criminal defense attorneys in Los Angeles.