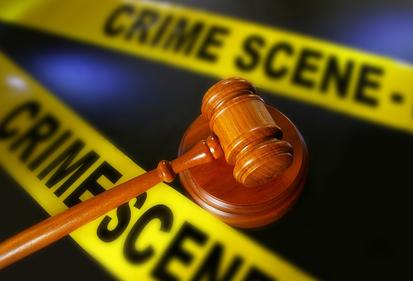 If you are one of the hundreds of thousands of new drone owners, (600,000 private drones were registered last year), your new drone may cost you thousands in fines if you don't educate yourself on the FAA's drone laws. The penalty for failing to register an unmanned aircraft alone is steep. According to the FAA, "Failure to register an unmanned aircraft may result in regulatory and criminal penalties." While the FAA's website says that every case is handled differently considering the circumstances, it also warns that the FAA may assess "civil penalties up to $27,500." That's a number that should get the attention of new drone owners. But that's not all, if you are found liable for criminal penalties, you can face, "fines of up to $250,000 and/or imprisonment for up to three years." [1]
Drones may seem like a cool birthday gift or something fun to play with on Christmas day, but without proper training, it can land its pilot in hot water. The Consumer Technology Association reports that 9% of holiday shoppers planned on purchasing a drone in 2016. [5] What are the dangers a drone pose? It can fly too high and interfere with commercial aircraft by getting caught in the engine. It can fly over an active crime or fire area and interfere with helicopters working to put out a fire or police department following a high-speed chase from the air. A drone can injure people or property if it falls out of the sky. And, it can violate the privacy of others, especially if it is flown over private property. All of these situations can lead to criminal and civil charges being filed.
If you use your drone for commercial use or non-recreational use, the FAA issued new rules as of August, 2016, making it easier to begin operating a drone for business purposes. Operators must follow outlined FAA regulations but only need to apply for the previously mandatory commercial exemption waiver if their flight plan does not meet the outlined FAA restrictions. "Before [August 29, 2016], people needed a pilot's license to fly a commercial drone. Under the new rules, people over age 16 can take an aeronautical knowledge test at an FAA-approved facility and pass a background check to qualify for a remote pilot certificate." [6] The FAA website specifically states that to "fly for work," the pilot must have a Remote Pilot Airman Certificate, be 16 years of age, and pass TSA vetting. The drone and any package it may be carrying, must be under 55 pounds in weight and only flight in Class 6 airspace. Several other operating rules apply, for instance, the drone must not fly over people or fly from a moving vehicle.
Not sure if you are flying for fun or if your flight is considered commercial? Visit the FAQ section of faa.gov to read more.
With drone sales expected to explode in 2017, new drone pilots may face thousands in fines if they violate federal laws. And these laws are subject to change as the use of drones evolves. In fact, a bill to ban flying over someone else's property is currently up for consideration in the Washington's State Legislature. [2]
Privacy, property rights, federal law aviation concerns, and safety concerns are all taken into account in the creation of laws surrounding flying drones in the United States. The first stop for every new drone pilot is the FAA (Federal Aviation Administration) where UAS (Unmanned Aircraft Systems) must be registered. (You can follow the latest UAS news here.)
FAA Drone Registration
How many people in the United States have filed a regitration of their drone with the FAA? This interactive graph highlights states where drones are most popular.
Per the FAA, "You need to register your aircraft if it weighs between 0.55 lbs. (250 grams) and up to 55 lbs. (25 kg) You will be subject to civil and criminal penalties if you meet the criteria to register an unmanned aircraft and do not register." [3]
Drone Laws and Criminal Charges
Here are a few recent articles about drone laws and cases where drone pilots faced or potentially face criminal charges:
1. Criminal charges filed against two LA drone pilots http://www.itworld.com/article/3024955/criminal-charges-filed-against-two-la-drone-pilots.html
2. Women struck by drone at wedding sues groom http://www.wkbw.com/news/national/women-struck-by-drone-at-wedding-sues-groom
3. How some drone companies are creating virtual fences for security http://www.cbsnews.com/news/drone-safety-holiday-sales-dji-gps-geofence-virtual-fence
4. Man suspected of flying drone over Trailhead Fire arrested
5. The Pentagon's 'Terminator Conundrum': Robots That Could Kill on Their Own http://nyti.ms/2eGK0Ar
If you find yourself facing federal charges for flying your drone in violation of FAA regulations, call 1.800.NoCuffs.
SOURCES
1. Retrieved on January 9, 2017 via .
2. John Stang. January 4, 2017. Geek Wire. "Drone no-no: State legislation could ban flying over someone else's property." Retrieved via http://www.geekwire.com/2017/drone-ban-property-state-legislation/
3. Retrieved on January 9, 2017 via https://registermyuas.faa.gov/.
4. Retrieved on January 9, 2017 via .
5. Retrieved on January 9, 2017 via .
6. Samantha Masunaga. August 29, 2016. LA Times. Retrieved on January 9, 2017 via http://www.latimes.com/business/la-fi-drone-rules-20160829-snap-htmlstory.html.
Connect with 1.800.NoCuffs on social media at:
http://www.twitter.com/1800NoCuffs
http://www.facebook.com/NoCuffs
http://www.instagram.com/1800NoCuffs
For more information on 1.800.NoCuffs founding attorney Darren Kavinoky, please visit:
https://www.darrenkavinoky.com
http://www.twitter.com/DarrenKavinoky
http://www.facebook.com/DarrenKavinokyFanPage