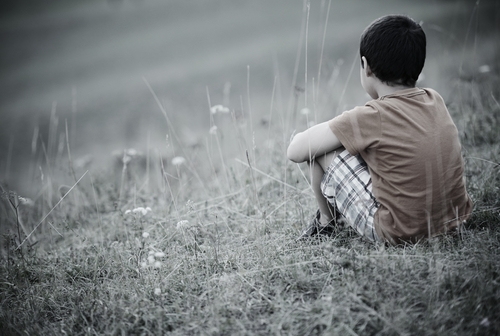 In California, domestic violence is any type of abuse that is perpetrated against one's spouse or former spouse, the person with whom one has children, the person with whom one lives or lived, a significant other or former significant other or one's child. It follows that any crime that is committed against one's child (or an intimate partner abuse crime that is committed in the presence of one's child) will be prosecuted as a domestic abuse crime in this state.
Although intimate partner violence is largely reported as being perpetrated by a man against a woman, women are also guilty of abusing men and same-sex domestic violence is a growing problem as well. It affects people nationwide from every economic, ethnic and religious background.
In this country alone, millions of children each year are at risk of being abused by their parents. Domestic Violence statistics reveal that in a national poll of over 6,000 families, between 53% and 70% of male offenders also frequently abused their children. Additional research shows that abused women are twice as likely to abuse their children as women who are not abused. In homes where intimate partner abuse occurs, children are sexually or physically abused and/or seriously neglected fifteen times more than in homes where abuse doesn't exist.
Children who are exposed to domestic violence may exhibit a wide range of behavioral and emotional problems, depending on their age and gender, the individual child, whether or not they are actually involved in the abuse and how much abuse they witness. Many younger children can't truly understand the abuse and tend to blame themselves for it. Self-blame in a young child will often manifest itself through concentration problems, stress, physical complaints, eating and sleeping problems and regressed behavior such as whining or bed-wetting. Pre-adolescent children may also present these issues and will usually express themselves in more negative ways. Symptoms commonly seen within this age range include defiant behavior, threatening or violent behavior, withdrawal and low self-esteem. In addition to the previously described behaviors, teenagers may also exhibit substance abuse, delinquency and academic failure. Research suggests that witnessing or being personally involved in domestic violence may be the most substantial difference between children who are involved in criminal activity and those who aren't.
Children may be abused by their parents or may perpetrate the abuse towards their parents. Under either scenario, criminal action will result. Not only does a Domestic Violence offender face mandatory probation terms in addition to jail or prison time, but if a child is involved in the abuse – either directly or indirectly – custody issues will also be raised. An individual accused of intimate partner abuse either towards his or her children or accused of committing intimate partner abuse in the presence of his or her children faces losing his or her family and freedom. If charged with child abuse as a misdemeanor, the defendant faces up to one year in jail, probation, a criminal protective order issued against the defendant to protect the child, and attendance for at least one year in a child abuser's treatment program. If convicted of a felony, the defendant faces up to six years in prison in addition to the requirements listed above.
Defense Attorneys for Child Abuse Law
The consequences of a domestic violence conviction are severe enough when a child isn't involved in the allegation. When a child is involved, the stakes are even greater. The criminal defense lawyers at The Kavinoky Law Firm specialize in crimes of domestic abuse and receive ongoing education and training in this special area of the law. They have successfully defended countless individuals charged with intimate partner abuse and have helped them keep their families and freedom intact. The attorneys treat each client with discretion, compassion and respect and will provide parents with referrals for services and resources to help their children who have sadly been victimized. To discuss a child-related domestic abuse crime, please click here for a free consultation.