DUI Offenses vary in their actions, convictions, and penalties. Depending on the exact offense you're facing, previous DUI offenses, and location, the penalties differ.
DUI Offenses in California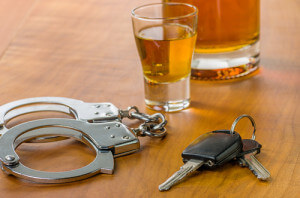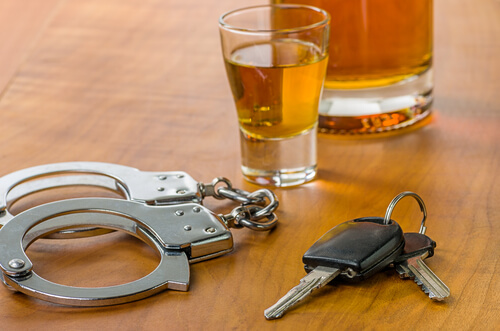 In California, a DUI conviction carries stiff penalties, fines, and punishments.
In most cases, criminal charges consist of two offenses:
Driving under the influence, and/or
Driving with .08% blood alcohol concentration or higher.
However, while it's possible to be convicted of both offenses, there is only one sentence for both convictions.
Current DUI Law
Under current California DUI law, each offense determines a different penalty.
A first offense DUI carries any and all of the following penalties
Serve a jail term of a minimum of two days and a maximum of six months
Installation of an ignition interlock device (IID) if the conviction is in Alameda, San Francisco, Los Angeles, or Tulare County
License suspension
Payment of various fines and fees
Placement on informal probation for three years.
According to the Los Angeles Times, the past few years reflect an increase in fines and penalties. For a first-time DUI in the state of California, penalties and fines are up 29% from those in 2011.
Prior Convictions
With all this in mind, it is important to note these are not the only factors. In fact, prior drunk driving convictions have a dramatic impact on new punishment for DUI offenses.
Those convicted within ten years of a second or third DUI may face:
Mandatory drug and alcohol programs that can last up to 30-months, and/or
License suspension for one or more years.
If enhancements occur during the case, California DUI law requires increased penalties. Enhancements are additional factors that negatively contribute to the DUI offense. These include:
Driving under the influence with a child under 14 in the car,
Excessive speeding at the time of arrest,
Chemical test refusal, and/or
Prior convictions within ten years of the current date of arrest.
In regard to priors, one or two prior convictions carries an increased jail sentence and longer license suspensions. Furthermore, three or more priors automatically change the offense to a felony. Additionally, if another person experiences injury or dies, the penalty increases. If these occur as a result of your DUI violation, the offense can be charged as a felony DUI.
DUI Punishments
The punishments for DUI offenses vary depending on the facts of the case. However, a DUI charge always generates two different cases in the state of California. One case is with the DMV. The power to suspend or revoke a driver's license in DUI cases comes from the DMV. Then, the second case is with the criminal court. Criminal court cases either go through dismissal, plea bargain, or with an actual trial.
Whether you've been charged with a misdemeanor or felony DUI, the penalties for drunk-driving are serious. In fact, they affect an individual's financial and personal life for years to come.
So, if you've been arrested for driving under the influence, finding the right California DUI lawyer who specializes in criminal defense can help you zealously fight your case in court. The Kavinoky Law Firm employs the best DUI lawyers in Los Angeles.
Regardless, we know nobody looks good in handcuffs. #unlessyoureintothatsortofthing