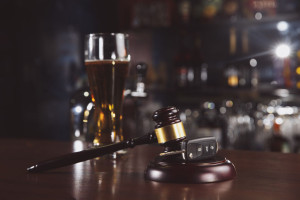 Have you ever been pulled over or arrested for a DUI? Driving under the is a serious charge which can affect your ability to get a job. Because a DUI will show up on a criminal background check, you may want to consider fighting your DUI charge. Even if the police haven't made a mistake or you are technically in violation of the law, you may still be able to have your charges reduced, which looks better on your record and means lower fines and fewer penalties.
But, let's take a look at three common reasons for fighting a DUI charge.
1. Police misconduct or mistake
Even if you were driving under the influence, your charges can be dismissed if law enforcement officers did not follow proper DUI protocol. For example, the DUI arrest report and court testimony must be accurate and truthful. There are also protocols that the police officer must follow in regards to field sobriety tests and how they are conducted. After your release, write down everything you can remember about your arrest. Even the little details can be important.
2. If no probable cause was stated If there was no valid reason to pull you over
In California, the arresting officer must have probable cause to arrest you for driving under the influence and To pull you over, they also must demonstrate reasonable suspicion to pull you over. You might be pulled over for failing to use a turn signal, not stopping at a light or driving with a malfunctioning tail light, as well as swerving in your lane or going the wrong way. They must be able to articulate specific facts as to why they stopped you. If a cop pulls you over for any of these reasons and you are not under the influence, you may receive a warning and be sent on your way. But if the officer sees you committing one of these acts, he or she will also be looking for probable cause for a DUI charge. Common causes include open containers in the car, red eyes, slurred words, fumbling for your license and insurance card, and the smell of alcohol or drugs in the car.
3.If your blood alcohol test doesn't accurately reflect the amount of alcohol in your body
There are a number of reasons a BAC (blood alcohol content) test may be inaccurate. People with diets high in protein and low in carbs — like the Atkins diet — or people who have medical conditions like diabetes and hypoglycemia, can easily fail a sobriety breath test because their bodies naturally produce more isopropyl alcohol when the body turns to stored fat for energy, rather than carbohydrates. The time of the test matters, too. Alcohol can take between 15 minutes and two hours to fully absorb into your system. Therefore, if you take a test at the police station two hours after your last drink, it is possible your BAC level will be much higher than it was when you were actually driving.
We understand a DUI arrest can feel hopeless, but it's not. While you can't erase the past, that doesn't mean you don't have control of your future. Be sure to act fast and contact your DUI lawyer in less than 10 days from your arrest. Whether you've been arrested for a DUI or just have questions, we're here to help. https://www.NoCuffs.com/